CALLRN is Arizona's fastest growing professional senior advisor and referral agency.
Our specialized Registered Nurses not only have knowledge about eldercare, they understand the complexity of care options. Our mission is to provide families with support and expertise that will assist in making the most informed decision.

---
Angela Olea, RN - OWNER
CALL RN was founded by Angela Olea, RN, CM, who has over sixteen years experience in geriatrics. Angela's commitment to
nursing began in 1989 in a Sub-Acute Nursing Facility and Alzheimer's Unit. Her compassion for seniors led her to a career of working in a variety of areas including Cardiovascular, Pain Management, Out-Patient Surgery, Hospice and Acute Care. Her experience provides a solid knowledge base for assessing individual needs and coordinating the most appropriate care. Angela's advanced training prepared her for interacting with seniors and their families as an expert Senior Advisor.
Angela is proud of her team which consists of Nurses with 20+ years of experience, Former Assisted Living Administrator, Social Worker, and a Geriatric Nurse Practitioner.
---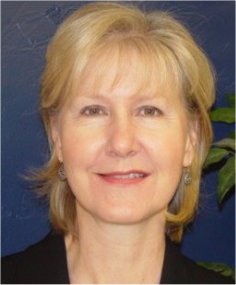 Judy Hampton RN, BSN, BSW
Judy has been a Registered Nurse for over 25 years, spending most of her time in Intensive Care Units and recently with neonatal intensive care. Her interest with seniors really began after going through the aging process with her mother. She experienced the progression from independent senior living to assisted living, and then after a broken hip and Alzheimer's disease, into a wonderful group care. Judy received her Bachelor's of Social Work from Brigham Young University and her Bachelor's of Nursing from Incarnate Word College in San Antonio. Her background in both Social Work and Nursing makes her especially suited to assist clients with long-term care options.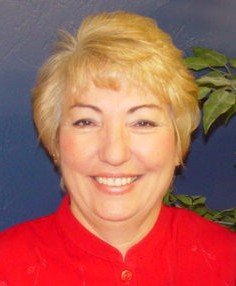 Debbie Despins RN, BSN
Deb graduated nursing school in 1984 at Central Arizona College. Deb has a wide range of nursing experience, from Long-Term Care to Cardiovascular Nursing and Eye Surgery. "It's pretty amazing. I deal with all types of people and ages, so working for CALL RN is an exciting and a new challenge for me. I feel I'm helping others by helping them find a new place to live that they can call home". Deb has a true passion for seniors and is a wonderful asset to the CallRN Team.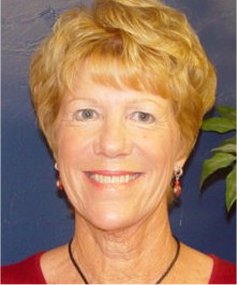 Patricia Hecker RN, MSN,NP
A Geriatric Nurse Practitioner for over 20 years, Pat has extensive experience and knowledge in caring for the health and well-being of the elderly. Combined with a passion for the elderly, Pat provides our clients with an exceptional insight into their health care. Her attraction to CallRN is focused on her ability to assist others in making very emotional decisions regarding long-term care options. Pat is a retired Colonel in the U.S. Army Nurse Corp, having served our country for over 20 years. We are very fortunate to have Pat on our team.

---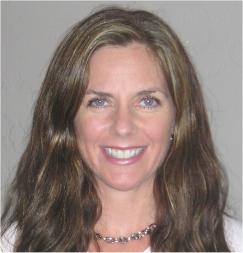 Wendy Kenny
Wendy has been a resident in the Valley of the Sun for 11 years and brings 20 years of experience in the healthcare arena to CallRN. Her work history includes office administration as well as on hands work applying therapies/modalities to patients. She was then on the job in the diagnostic imaging field and proceeded to ten years of managing a healthcare practice. Past endeavors have prepared Wendy well to act as a Senior Advocate for CallRN. Wendy is genuinely interested and prepared to be at service to clients, and enjoys assisting individuals and families discover solutions and options for assisted living services.
---
Donald R. Smith, ChFC

Registered Representative, of PlanMember Securities Corporation 6187 Carpinteria Ave. Carpinteria, CA 93013 800-874-6910, Registered Broker/Dealer, Investment Advisor and Member of NASD/SIPC PlanMember Securities Corporation and Certified Assisted Living Locators are not affiliated entities

Don Smith is a graduate of the American College in Financial Planning. He started in the insurance industry in 1978. He has published articles in various financial publications. In addition, Don is a member of the National Ethics Bureau.

Don is dedicated to assisting senior clients in the following areas: Reduction or elimination of Estate Taxes, Reduction of Income Taxes, Probate Avoidance, Medicaid Planning, and Protecting Assets from Medicaid Spend-Down, Living Trust Planning, Tax Deferred Conservative Investments, Long Term Care Insurance, Split Annuity Funding of Long Term Care, College Funding for grandchildren, and Charitable Giving.

Don believes strongly in providing free consultations to seniors. He believes only through discussion and careful analyses will the client's goals be obtained.


---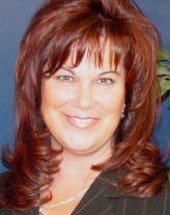 Morgan Cooper - Marketing Consultant
Morgan has nearly 20 years in the Advertising and Marketing Industry. She spent 13 years as a disc jockey in the Seattle area where she also managed the sales team and promotions for the station. She moved to Phoenix 7 years ago. Her knowledge and creative style bring a refreshing angle to CALLRN's Marketing endeavors. She most recently lost her father due to a short illness…realizing how unequipped she was to help him, has given her a passion for helping others to find the appropriate solutions for their loved one or parent. "Our biggest challenge is educating our community to not only this great need, but also to encourage families to look to their future, by planning ahead and making these decisions at a more appropriate time."

---

David Bullard
Dave has many different talents, from disc jockey to antique/furniture dealer. However, his passion is senior care. "I am so very excited about the opportunity to be a part of the CallRN Team!" Dave manages the office and phones, providing valuable information and service to our clients. We are very fortunate to have Dave on our team.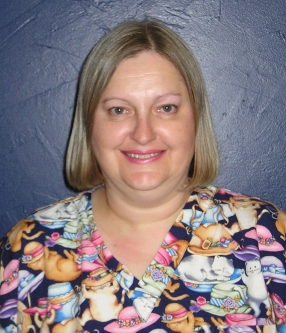 Deanna Fellman RN
Deanna has worked with seniors since she was 15, first as a nurse assistant and eventually obtaining her nursing degree. She worked in the Intensive Care Unit as a Registered Nurse for over 10 years, and since in cardiovascular nursing. She also has managed her own businesses. She knew that the owners of CallRN had a passion for their work and wanted to be a part of their team. Deanna manages the financial aspect of the company and provides valuable information to seniors and their families with her nursing expertise.


---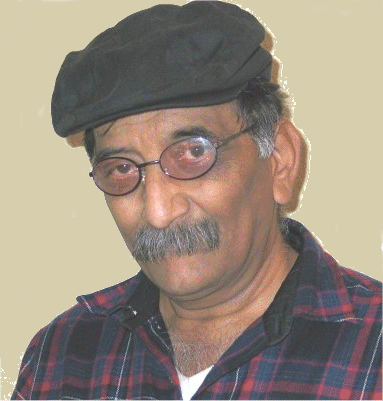 Tom Vasudev
Tom, an Electrical Engineer, has varied technical and engineering experience and has contributed in many facets of the Internet industry at large. At NASA Space Flight Center, Tom was a ground-control engineer for TRW (Defense & Space System Group), worked as software engineer with GE (Aerospace) and GE (Industrial Automation) and on major high-tech assignments.
Being a hands-on techie, he has designed, managed ISP services, computer and network management and a wide range of web-based services such as web portal architecture, web design, large secure e-commerce store-fronts, and a host of database-driven front and back-end web applications. He also authored and taught many online computer courses. He has the uncanny ability to conceal the technical "mumbo-jumbo" and clearly translate web-based business models into meaningful requirements resulting in demanding online applications. He can be reached at 602.214.3877 or tsvasudev@gmail.com.